A Review of the Hailea ACO-9630 air pump
by
Puddlefish

All the recent additions to my Killifish set-up have placed heavy demands on my minuscule 2-outlet Interpet AQUA air pump, so I decided to purchase a brand new piece of kit with as many outlets as possible for a reasonable price tag. Upon reading various Internet reviews on various pumps I decided to go with the 8 way Chinese built Hailea ACO-9630.



The Old and the New size comparison..

First impressions straight out of the box were "Holy Guacamole, Look at the size of that Beggar"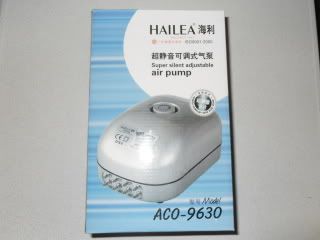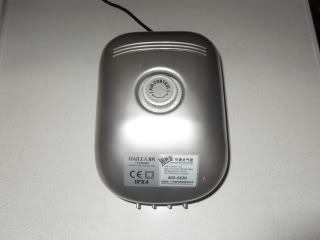 I think you'll agree that its humongous much bigger than I had initially visualized it to be when ordering. Having said that, it will be more than adequate to handle what I have in store for it.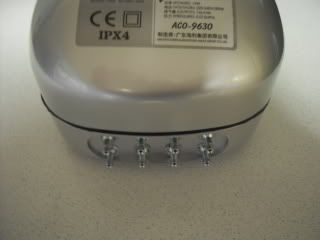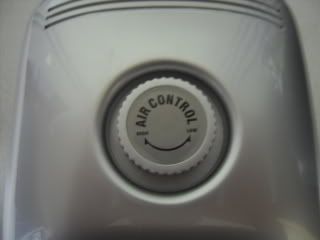 The Hailea ACO-9630. is a eight outlet affair with a pressure dial on top for added controllability.

Now to the hard facts, features and the complete low down on this exciting new purchase.
As already stated I needed a pump that would meet the hefty demands of running a full system of tanks and cultures. It would have to be very quiet whilst functioning on a 24/7 basis. On-line Reviews, Running Costs and initial Purchasing Price were also factored into my final decision.

This piece of aquarists kit is billed as being a quality air pump and the manufacturers spiel states that it is suitable for tanks up to 1500 litres in volume and is capable of pumping in excess of 960 litres of air per hour. Lots of outlets on this model, eight in all coupled with an adjustable flow rate. The pump itself has an advanced air compressing system and multilevel muffler so it is relatively quiet. It is designed with special artificial rubber, conducent to keeping a steady pressure and output. The item is designed for the rigours of continual use.
This model in the range also boasts an excellent power consumption rating at just 15 watts.

I have installed the pump and linked everything up to my system with one outlet to spare. A marked improvement over my older antiquated pump. Initial impressions left me pleased with its capabilities and the noise level is pleasantly quiet on the lower setting. Once you turn up the dial then the pump gets a little noisier but it's nothing to be concerned about. Obviously you could not have this next to you bed or in a living room setting, so if your fish-house is an annex to your home and if you suffer from Multi Tank Syndrome then this pump may be for you.

On summing up, I found this pump to be more than adequate for my needs, it will run my multiple tank and cultures with ltrs/hr to spare, it wont waken the neighbours or shock your electricity bill.
At around the £30 mark I think it's pretty good value for money. Spares are easily obtainable and diaphragms come in at about £1.50 each.
Probably not the best pump around, build wise, mainly due to its overall footprint, but for this price it's pretty hard to beat.
ATB
C